Rent the Highlands Center!
Perfect for weddings, reunions, conferences, and much more
With approximately 11,000 square feet of space, Highlands Center can accommodate events of any size. The space will hold up to 500 people with tables and a dance floor and over 600 with theater style seating (ongoing COVID guidelines apply).
New restrooms, private staging area for caterers, ambient lighting options, Wi-Fi accessibility and private garage entrance are just some of the unique positives of Highlands Center! Contact us for a floor plan and to discuss your needs!
Renter will have access to the venue 9 a.m. to 4 p.m. for set up the day prior; 9 a.m. to 12 a.m. the day of rental. Additional time can be rented for $200 per hour.
Click the images above to open slide lightbox.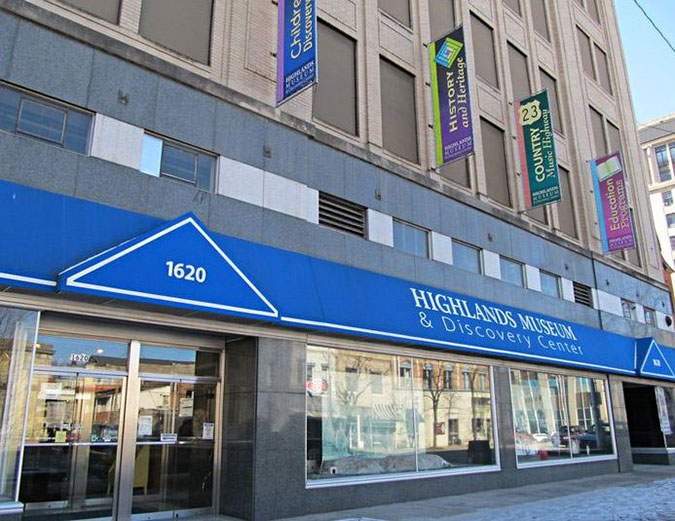 Saturday:
10 a.m. to 6 p.m. (open to public)
Sunday-Monday:
Closed
Tuesday:
Open for business only, 10 a.m. to 4 p.m.
Wednesday-Friday:
10 a.m. to 4 p.m. (open to public)
Adults
$6.50
Children 18 & under and Senior 55 & older
$5.00
Children 2 & under
Free
Street parking available.
If you can't find the answers you're looking for, contact us. We are happy to help!
We post a lot of event news, photos, videos and more on our Facebook page. Be sure to like and follow us!