MUSEUM RE-OPENING!
Book Signing: "Dr. Des Coveries and The Wild Bunch," 1 to 3 p.m.; museum open 10 a.m. to 6 p.m.
OPENING EXHIBIT
Celebrating the Derby Tradition: Anita Madden – Ashland Native, Socialite and Businesswoman
FRIENDSHIP TEA
Come join us for a Tea Party! Brought to you by The Friends of The Highlands
ANNUAL GOLF BENEFIT
Held at the Bellefonte Country Club; contact the museum to register ~ MORE INFORMATION
DERBY ON DELAY
A celebration of the Derby tradition featuring Anita Madden; details coming soon
Rent the Highlands Center!
Perfect for weddings, reunions, conferences, and much more
With approximately 11,000 square feet of space, Highlands Center can accommodate events of any size. The space will hold up to 500 people with tables and a dance floor and over 600 with theater style seating (ongoing COVID guidelines apply). Need a smaller space for fewer than 200 people? You can rent half the space or full floor, your choice!
New restrooms, private staging area for caterers, ambient lighting options, Wi-Fi accessible and private garage entrance are just some of the unique positives of Highlands Center! Contact us for a floor plan and to discuss your needs!
Click the images above to open slide lightbox.
Reopening plan …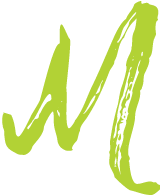 The Highlands Museum & Discovery Center and its main exhibits are closed due to COVID-19 restrictions in our area. We are continuing construction of new and exciting exhibits and the new Clark Family Discovery Center on the 2nd floor.
It is our plan to REOPEN MAY 1, 2021.
The museum office and gift shop remain open during normal business hours (Tues-Fri, 10 a.m to 4 p.m.). Be sure to stop in for unique Kentucky-made gifts: Ester Price Chocolates, Ruth Hunt candies, Mom Blakeman cream candy and other curiosities.
If you have questions about museum operations please call the main office at 606.329.8888.
Please also continue to visit our social media accounts:
Facebook: @highlandsmuseum
Instagram: @highlandsmuseumashland
YouTube Channel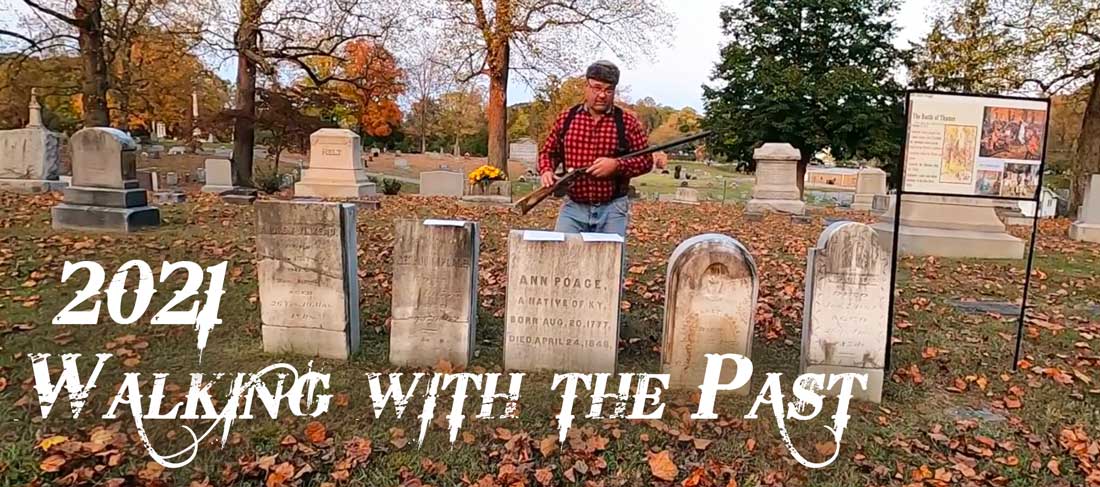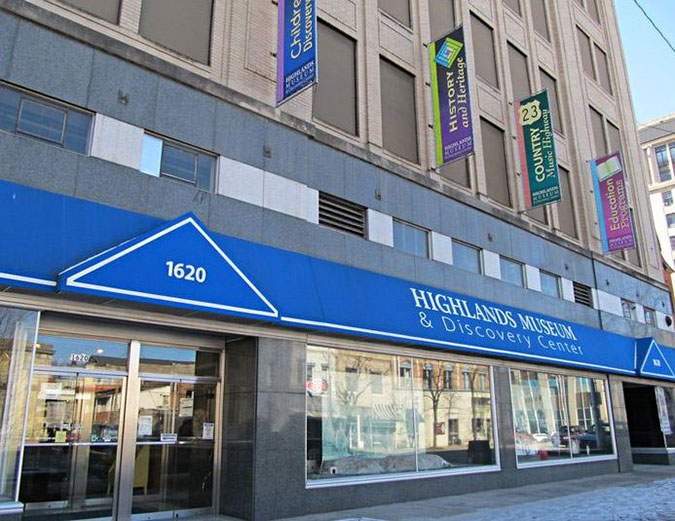 The museum's main exhibits are closed with a reopening date set for May 1, 2021.

Our gift shop and office remains open: Tuesday-Friday, 10 a.m. to 4 p.m.
Adults
$6.50
Children 18 & under and Senior 55 & older
$5.00
Children 2 & under
Free
Street parking available.
If you can't find the answers you're looking for on our website, contact us and we'd be happy to help!
We post a lot of event news, photos, videos and more on our Facebook page. Be sure to like and follow us!