The Highlands Museums has several permanent exhibits — toggle any below for more information:
The Highlands Museums has rotating exhibits on display; these change regularly. Toggle below for more information: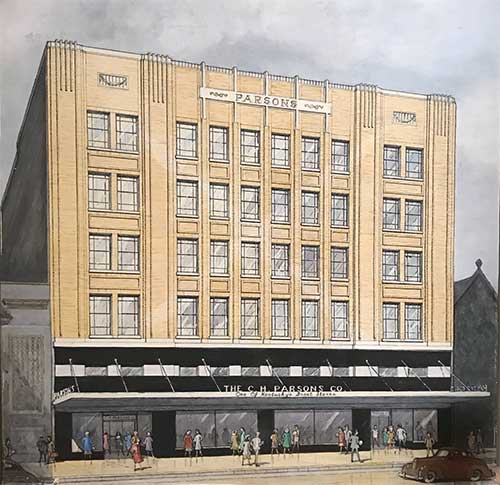 Revisit the place where everyone once shopped in Ashland! The museum is housed in the former C.H. Parsons Department Store, once one of the greatest stores in the Tri-State. Artifacts, and photos tell the story of this once great place to shop.
This 19th century period was one of the great technological advances. See a series of inventions that first appeared during this time including sewing machines, radios, telephones, cameras and more.
100 years ago, the first "Great War" the "War to end all Wars" finally ended. Learn about the Homefront and the frontline as well as local heroes. Includes photos and artifacts from the war and time period.