The Highlands Museums has several permanent exhibits — toggle any below for more information:
The Highlands Museums has rotating exhibits on display; these change regularly. Toggle below for more information:
Artist's Corner is a place for local artists to display their work! The gallery space showcases a variety of art on a rotating schedule four times a year and is located on the mezzanine.
Forms are available at the museum or by emailing heather@highlandsmuseum.com
For further questions, please call the museum at 606.329.8888 or email heather@highlandsmuseum.com.
What were the earliest beds? When did the idea of a bedroom start? learn about how "the bedroom" has evolved in this exhibit that showcases, sleepwear, bedding, robes, etc. Features an 1866 bed and a c. 1920s bedroom display.
When did makeup become common place? What about shampoo? This exhibit will answer these questions and many more. See cosmetics, hair care products, perfumes etc. from the c. 1920s-90s. Now open on our main floor.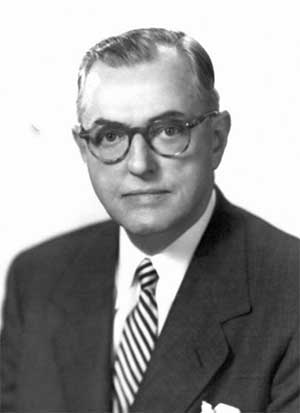 Paul G. Blazer
This exhibit studies the life of one of Ashland's Finest. With artifacts related to Ashland Oil and personal pieces from the Blazer family, learn about Blazers life and his influence on industry and education. Open now.
The goal of "Plaything: A History of Toys" is to transport visitors back to their childhood. Visitors will learn about the history of toys from Ancient times to the modern era. Subjects include dolls, plush, board games, and much more. Visitors will see some of their old friends from the past such as Captain Kangaroo, Howdy Doody, Barbie, Cabbage Patch, Furby etc. Open now through September on our Mezzanine level.
In this exhibit, visitors can learn how athletic programs came to schools and the different factors that help "Team Spirit" thrive. The history of cheerleading, marching bands, and the coveted letter jackets are examined. Examples of each as well as various memorabilia are on display. A rotating series of videos displays examples of each of these topics both from a local and national level. Open on our Mezzanine level now through May 2023.
Now open on our mezzanine, this exhibit features the history of several sports that can be enjoyed by even the occasional player, perhaps only on weekends. Visitors will learn: that golf began as a banned sport in 1700s Scotland. German monks added pins to bowling. Darts started out as something for bored soldiers to pass the time with. Tennis was a sport embraced by Kings. Trapshooting was invented to practice a hunter's shooting skills during the off season. The exhibit includes local memorabilia from these sports.