Every Wednesday:
(subject to change)
STORYTIME FUN: For Preschool Children – Join us for children's books, crafts, and activities from 1-2pm! No additional charge, cost included with admission or museum membership.
February 21, 2019
Gospel Night: An evening of spiritual music in Partnership with ACTC and in honor of Black History Month. Choirs from several churches throughout the tri-state will perform a variety of gospel music. This concert is free and open to the public.
July 20, 2019
Kids Fest! An event geared toward our younger visitors, this day is all about kids. Attendants will be able to play a variety of games, see varying acts (such as Des Coveries), and visit a variety of vendors from the tri-state. Additional admission fee.
September:
SURPRISE SPECIAL EVENT: We are working on something very exciting coming in September. Stay tuned for more information to come later in 2019!
Hero-Con date coming soon! 
Feb. 2, 2019
Dancing With Our Stars!: Our famous fundraiser for the museum! Join us to watch local celebrities perform who have been coached by professional dancers!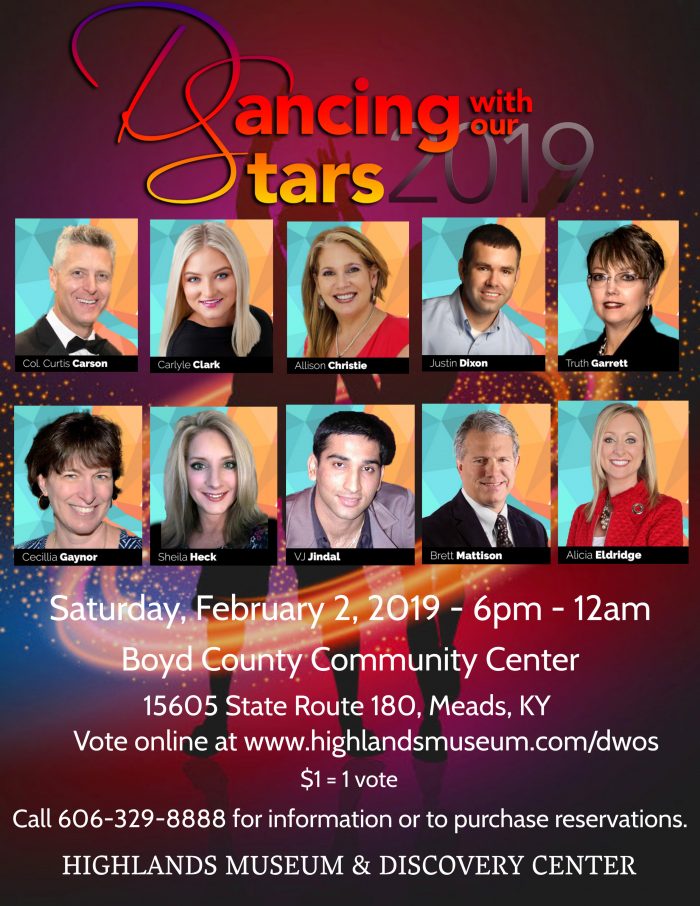 The Highlands Museums & Discovery Center has dozens of permanent and rotating exhibits to explore, with avenues of discovery to children and visitors of all ages. Interactive exhibits, educational experiences and innovative programs, both cultural and historical, celebrate our past, explore our present and enrich our future.