Dec. 1, 2018
Children's Cooking Class: Class time will focus on food, nutrition and preparing a traidtioanl recipe for youth 6-8 years of age. Sibling groups including youth outside the target age may be accepted. Please call the museum with question and to register.
Dec. 1, 2018 to Jan. 2, 2019

Holidays at the Highlands – Gingerbread House Display:
The Highlands Museum and Discovery Center is busy planning its 2018 holiday extravaganza for Ashland and the surrounding community. We are continuing our Gingerbread House Display keeping the theme "Holidays at the Highlands".

Gingerbread houses will need to be turned in at the museum on Thursday, November 29 between 10 am and 6 pm. Houses will be on display from December 1 until January 2, 2019 during regular museum hours and at these special events:
Holiday Open House—December 1, 2018
Friends of the Highlands Christmas Tour of Homes—December 1 and 2
All individuals who submit entries are invited to be our guests at the Open House on December 1 from 12:00 noon til 2:00 pm. See the attachment for guidelines and registration.

For additional information, contact Kathy Hill at 606-325-4038, or 859-327-6487 or e-mail me at kathrynhill@windstream.net. If you plan to participate, let me know by e-mail as soon as possible so that I can plan adequate display space. We are looking forward to your entry and another successful "Holidays at the Highlands"

We, at the Highlands Museum and Discovery Center, sincerely hope that you will join us in this project for the 2018 holiday season.

GINGERBREAD HOUSE GUIDELINES (PDF)
SCHOOL COMMUNITY LETTER (PDF)
Dec. 1 & 2, 2018
Christmas Tour of Homes: Visit the area homes decked out for the holidays!
Feb. 2, 2019
Dancing With Our Stars!: Our famous fundraiser for the museum! Join us to watch local celebrities perform who have been coached by professional dancers!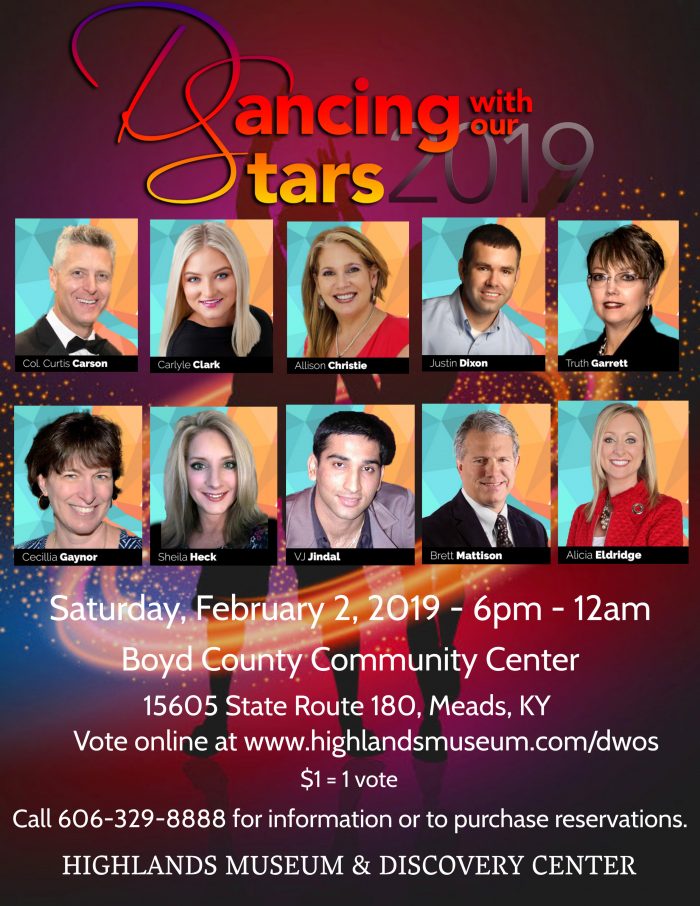 The Highlands Museums & Discovery Center has dozens of permanent and rotating exhibits to explore, with avenues of discovery to children and visitors of all ages. Interactive exhibits, educational experiences and innovative programs, both cultural and historical, celebrate our past, explore our present and enrich our future.